Door Group: A collection of doors. Door groups are combined with schedules in the creation of access levels.
The Door Groups page will list all the door groups in the current partition.
Click on the row for a specific door group to view/edit the door group.
Click the Add button to add doors to the door group. Click the red "trash can" icon to remove doors already in the door group.
To unlock or lock all door in a specific door group, click the Commnd button.
Command Door Groups
The Command Door Groups modal gives the ability to either lock or unlock all doors contained within a door group.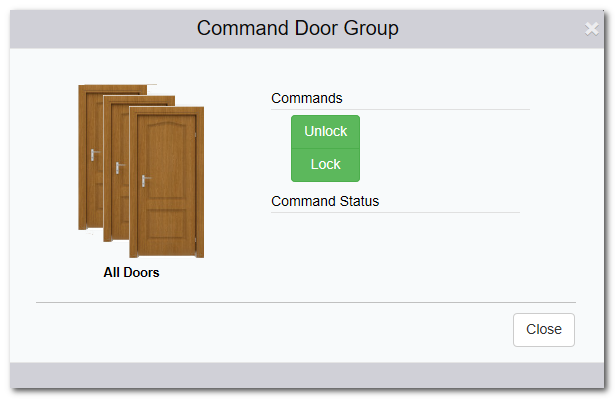 | | |
| --- | --- |
| | After issuing a command (lock/unlock), all doors will stay in the recently commanded state until either a schedule commands it otherwise or another manual command is issued. Rebooting the controller(s) will put the door(s) in their normal, default state. |